Four reasons for a visit to Zeeland during fall
Do you love fall as much as we do? You can experience this capricious and colorful season with extra intensity during a vacation. And we're talking about a vacation in Zeeland, of course. We believe that our province is worth a visit during every season, and we would love to tell you why fall in Zeeland is something you should experience. Whether a fall storm is blowing or the fall sun is shining, there is something to do for every kind of weather.
1. Long walks during fall
'Shouldn't walks during fall be in the forest?' you might ask yourself. But those who think there are no forests in Zeeland are mistaken! Westerschouwen Forestry, the largest forest in Zeeland, is the place to by during fall. Not only because it is a beautiful nature area, but also because you have a good chance to come face to face with fallow deer here during fall. You will probably hear them before spotting them, because they make a lot of noise during rutting season. Make sure to bring your camera, because aside from deer, you will find lots of mushrooms here as well.
✔️ Tip: Westerschouwen Forestry is located at about an hour by car from Tholen, so turn it into a great road trip through Zeeland!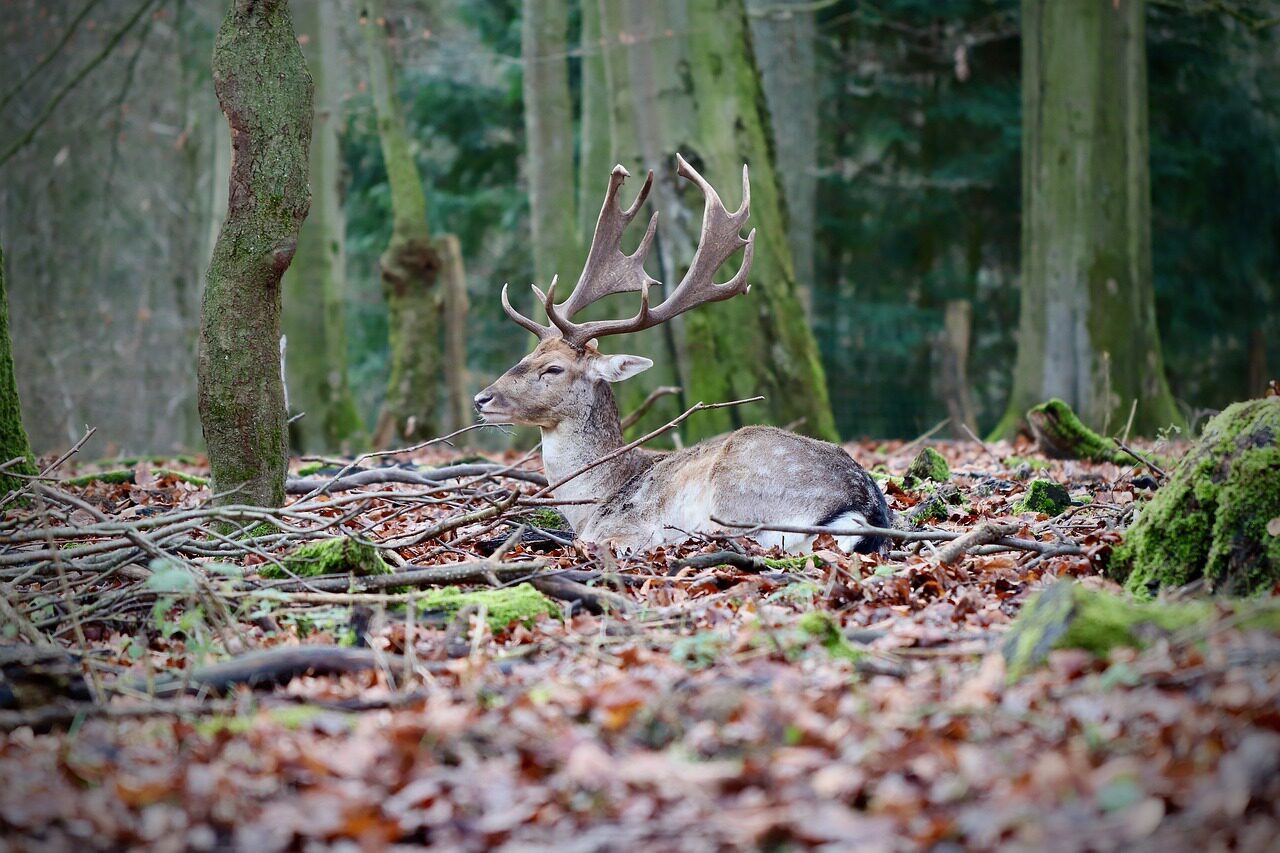 2. Peace & space at the beach
In addition to walking through the forest, the beach is a favorite for a beach walk during fall too. Brave the wind and get a breath of fresh air! Various small and cozy beaches can be found on the island of Tholen. Would you prefer to go for a long beach walk along the characteristic extensive beaches of Zeeland? The area between Vlissingen and Zoutelande offers kilometers of beach where you will run into few other people during fall. A unique experience, to walk along a deserted beach!
✔️ Tip: Stay until the sun goes down, because the sunset during fall, when the sky is clear, is very spectacular!
3. Hot chocolate with whipped cream
We are eternally grateful to the person who came up with it, because it is such as treat after a walk during fall! Look for a nice beach tent with a view of the sea, and perhaps with a fireplace where you can warm up again. Some more winners in fall: pea soup with rye bread and bacon, or a generously topped pancake with cheese and bacon. Fall gives you an appetite after all, so enjoy it!
✔️ Tip: At our own Marina Beach Club, we serve the most delicious seasonal dishes and offer you a beautiful view of the Zoommeer. And yes, there's hot chocolate with whipped cream as well, of course!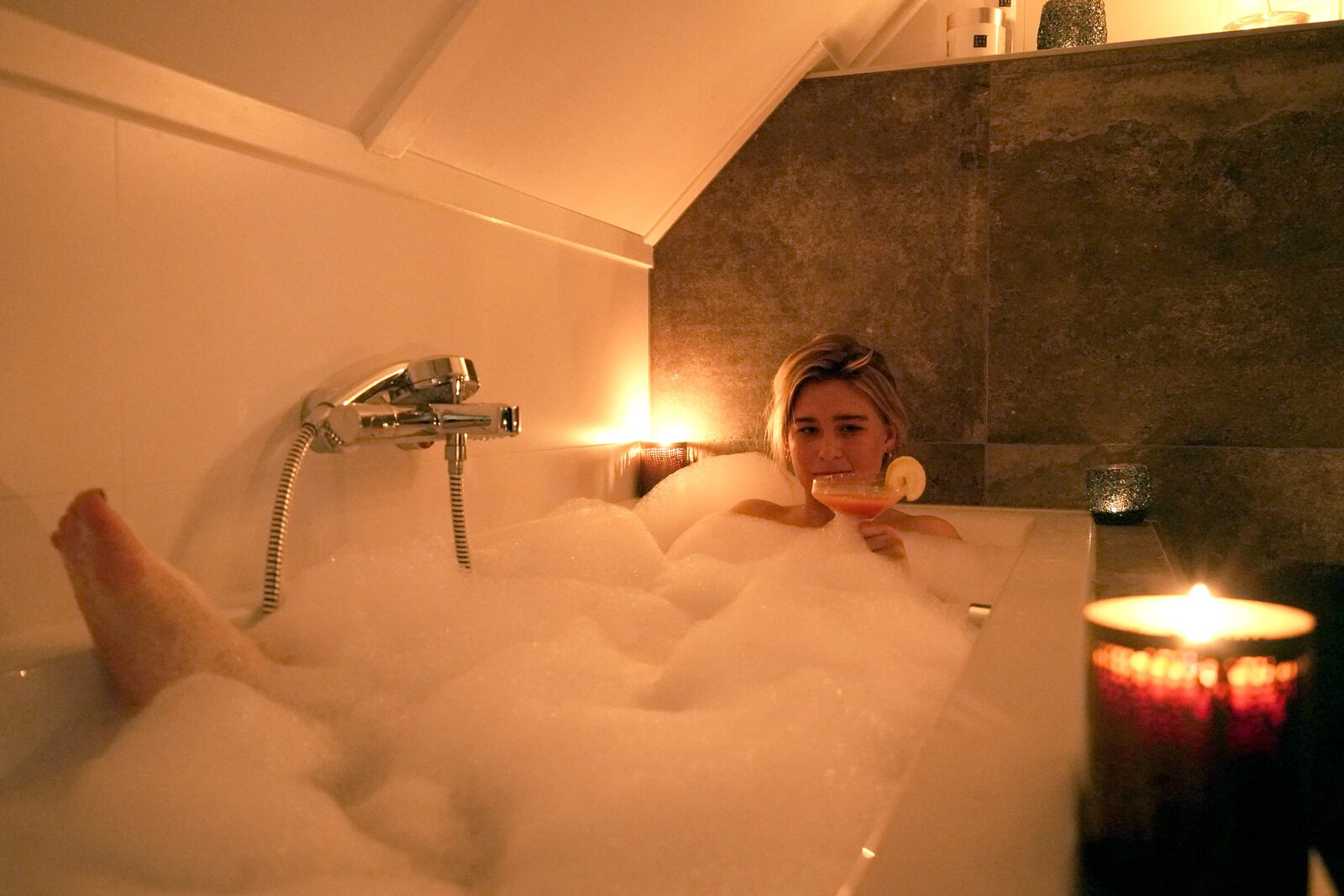 4. Enjoying wellness
When the weather outside is wet and cold, it's best to stay inside. Fortunately, Oesterdam Resort is the perfect place for that. Thanks to our wellness facilities, both at the villas and at the hotel, you can turn any day into a relaxed wellness day. For instance, you can opt for private wellness with a sauna and/or Jacuzzi at one of our villas. Or book a wellness weekend at our hotel, where you have unrestricted access to the wellness areay.
✔️ Tip: thanks to the flexible arrival and departure days, you can arrive or depart every day and enjoy the wellness at the moment that suits you.
The ideal stay during fall
The colors of fall are magnificent! The location of Oesterdawm Resort makes it a popular place for nature enthusiasts. Set out into the surrounding area of Tholen, admire the special flora and fauna of Oosterschelde National Park, or enjoy the luxury of not having to do anything for a while. Oesterdam is waiting for you to experience the ultimate holiday sensation.