Facilities
During your stay at Waterrijk Oesterdam, you'll encounter lots of facilities serving to make your stay complete. Water sports enthusiasts will find everything they're looking for here. Thanks to its unique location at the Oosterschelde, Waterrijk Oesterdam features many water sports opportunities. You can go for wonderful sailing trips, explore the aquatic plant and animal life during a diving trip, or try your luck with the fishing rod. You can also rent a boat at our resort for a relaxed day on the water. Bringing your own boat is no problem either. 
Are you curious about the entertainment available at Resort Waterrijk Oesterdam?
The place to be in Zeeland can be found at Resort Waterrijk Oesterdam. Marina Beach Club is a go-to for any lunch, dinner, or business event. Come and relax on the cabana beach.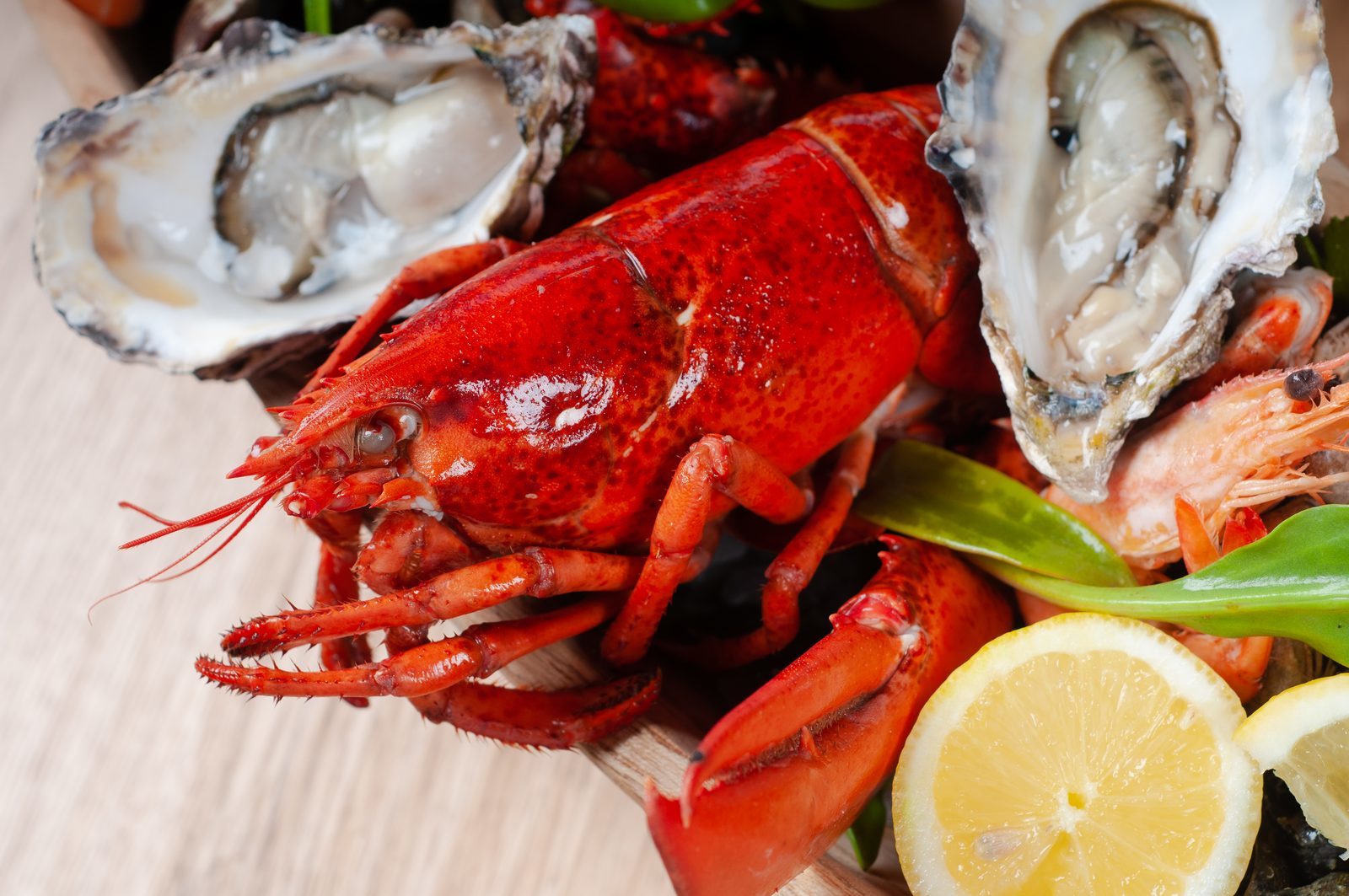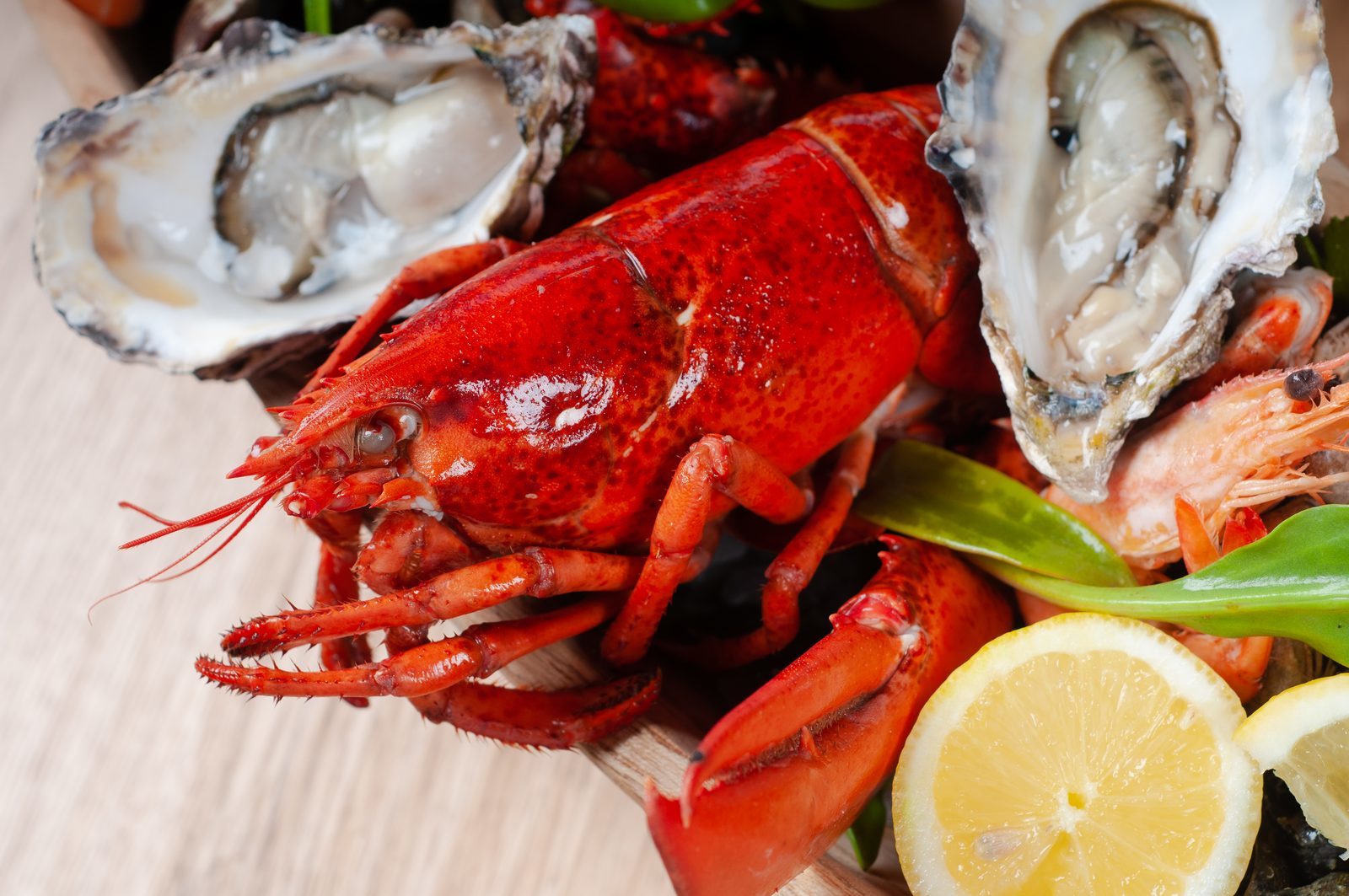 3-4-5 course menu
Our passionate kitchen staff creates some of the most exquisite culinary delights. For a 3, 4 or 5-course dinner, you can go to the Marina Beach Club. We offer seasonal menus with local specialties all year round.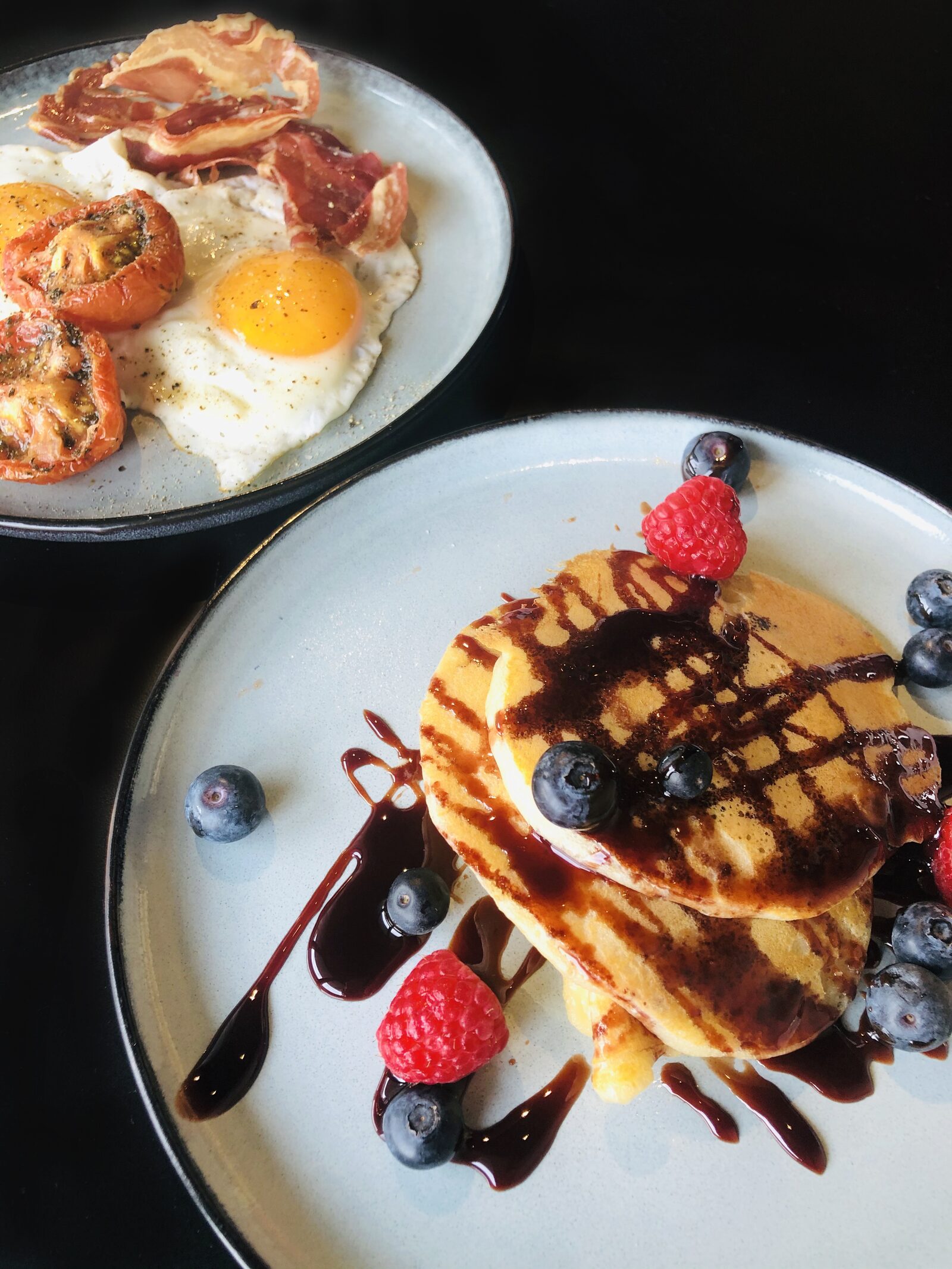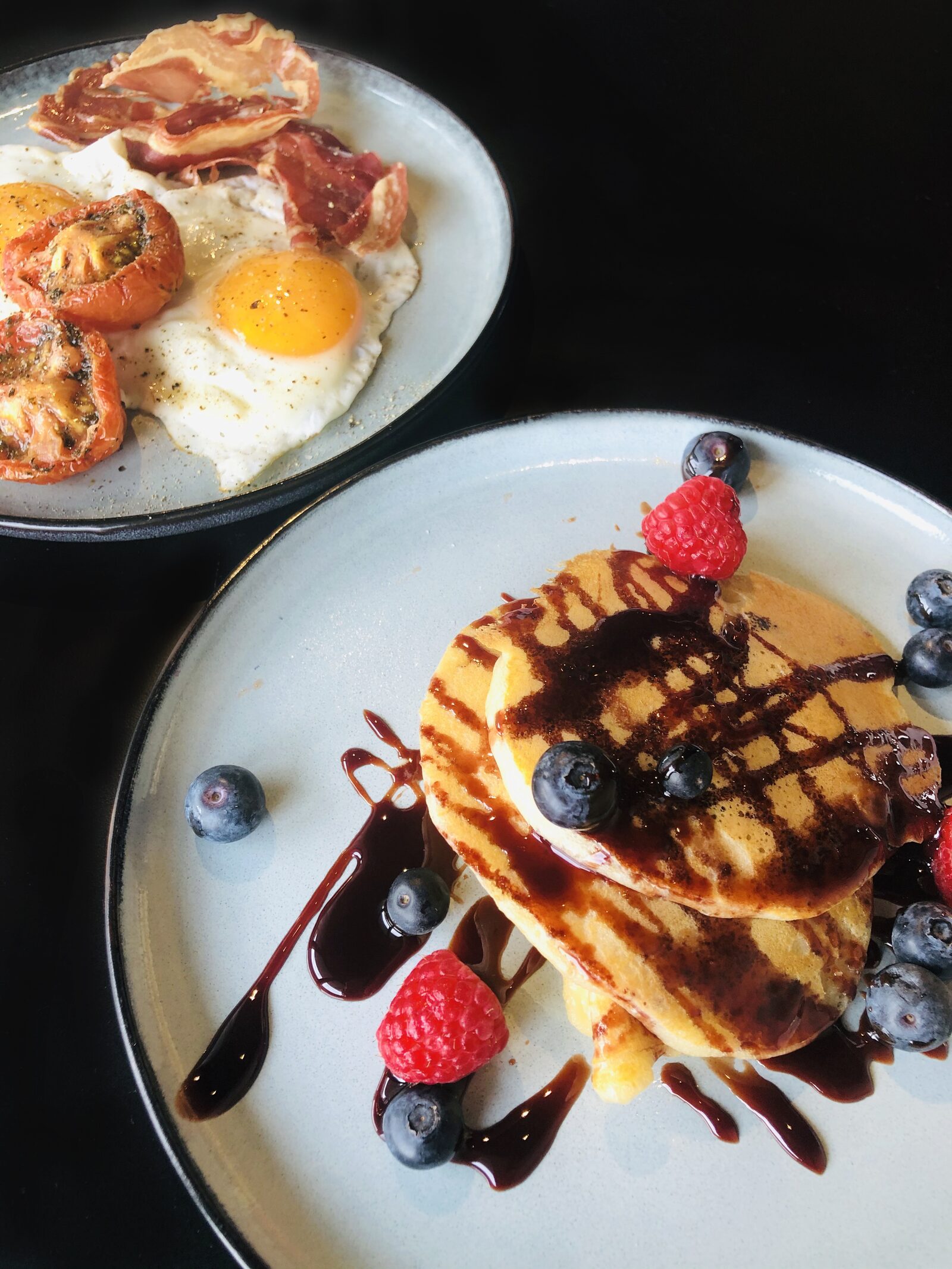 Breakfast
We offer a wonderful breakfast service at the Marina Beach Club. Start your day off right with a tasty and complete breakfast for €19.50 per person. And all this with a beautiful view of the water.
Experience the feeling of a summery holiday destination at our wonderful cabana beach. Imagine yourself in Ibiza when you enjoy the nice sun loungers. In the meantime, enjoy the tastiest drinks and bites to eat.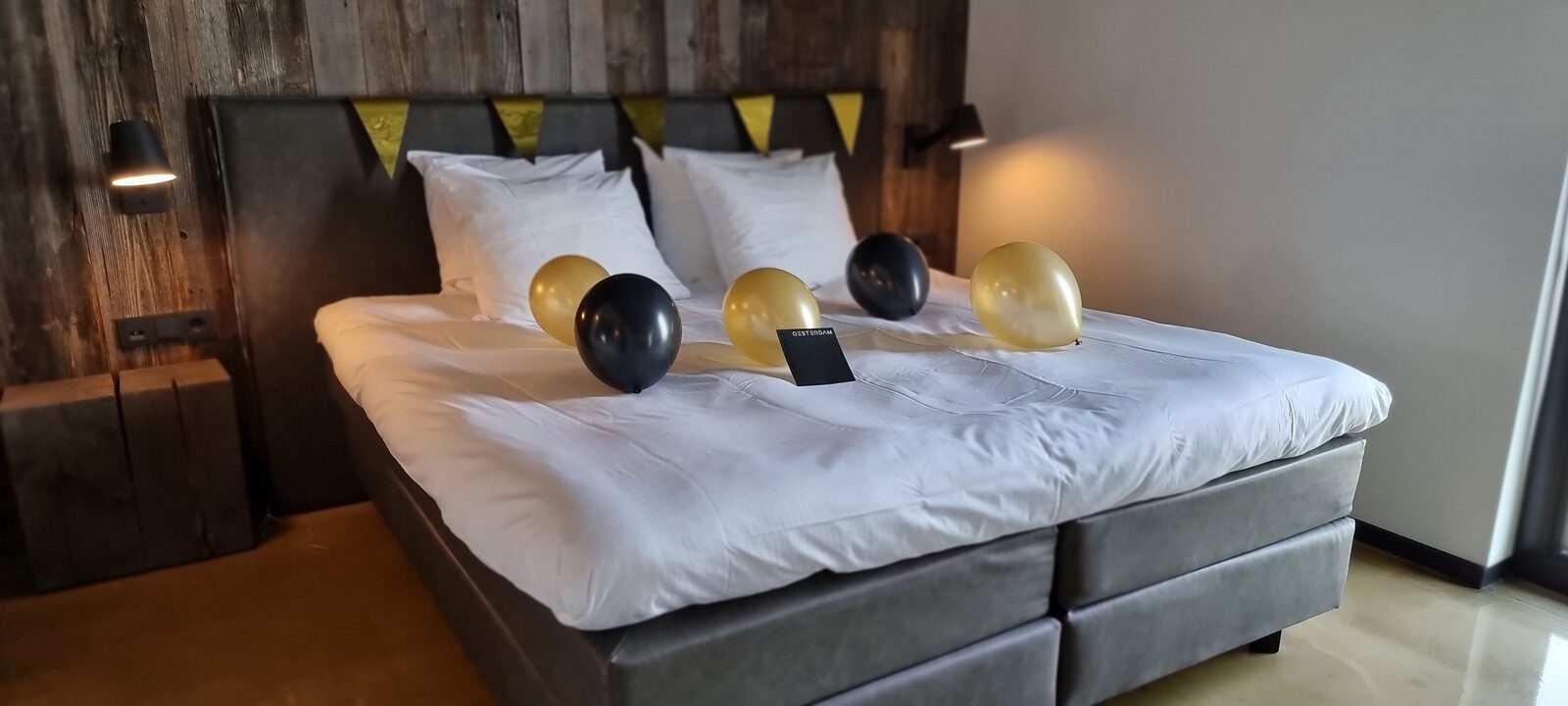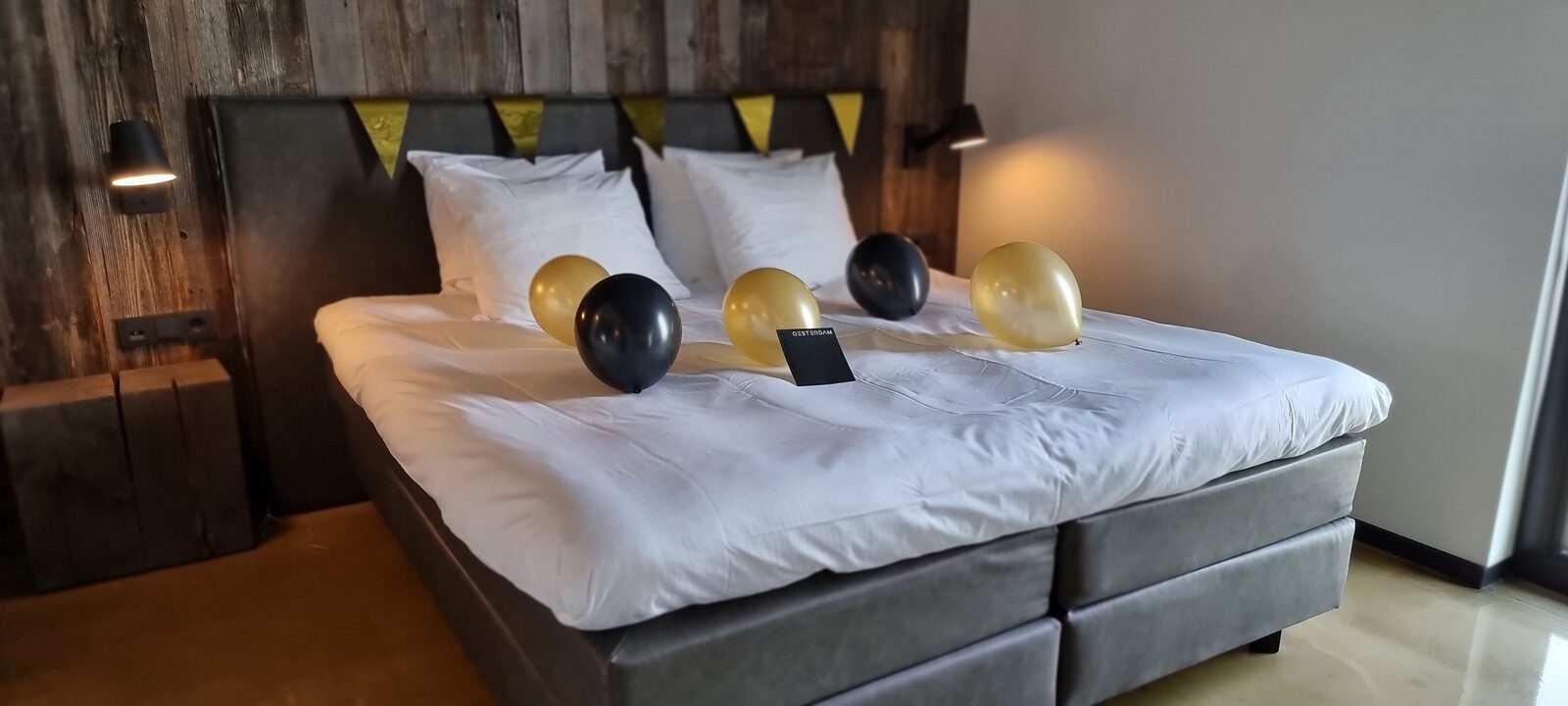 Decorate the Suite
Would you like something special for a celebration or to surprise someone?
Oesterdam Party Package €10 / €22.50 / €25 | You can complete the party with the Oesterdam Party Package.
The suite will be festively decorated, and you will also have the opportunity to submit a text up to 24 hours before arrival for inclusion on a card that will be ready in your suite. It is also possible to add an additional touch. Choose from a hammam towel or the book "The Netherlands Has Everything" (surcharge).
Oesterdam Love Package €35 | With this cheerful Love Package, you are sure to have a romantic stay.
The suite will be romantically decorated. Furthermore, you will receive a nice package containing a delicious rose-scented bubble ball, a bottle of champagne with or without alcohol, and some delicious chocolate! To sum it up, this is the perfect surprise!
Rose petals €10 | Romantic entrance
Have your suite decorated with rose petals and a personalized card where you have the opportunity to submit your desired text up to 24 hours before arrival.
The Oesterdam Marina Marina is on the same site as the holiday resort. As a guest at our holiday park with marina, you can fix your own boat here or make use of the facilities.
Enjoy a day on the water at the Zoommeer between Zeeland and Brabant with a 4-, 8- or 12-person boat. You don't need a sailing licence.
Enjoy a relaxing trip on the water and discover all the nice islands that you encounter along the way. A canoe paddle ride is possible from 2 people and up. Discover Zeeland from the water!
Stand up paddling (SUP) is the latest surfing trend, blown over from Hawaii. We offer a unique experience, because we offer SUP as a team. Having to work together on a single board while trying not to lose your balance ensures a high fun factor.
The RIB Experience is a unique experience on the water. Step into your 300 horsepower RIB with your friends, family, or colleagues and experience the feeling of extreme power. It is an experience you will never forget!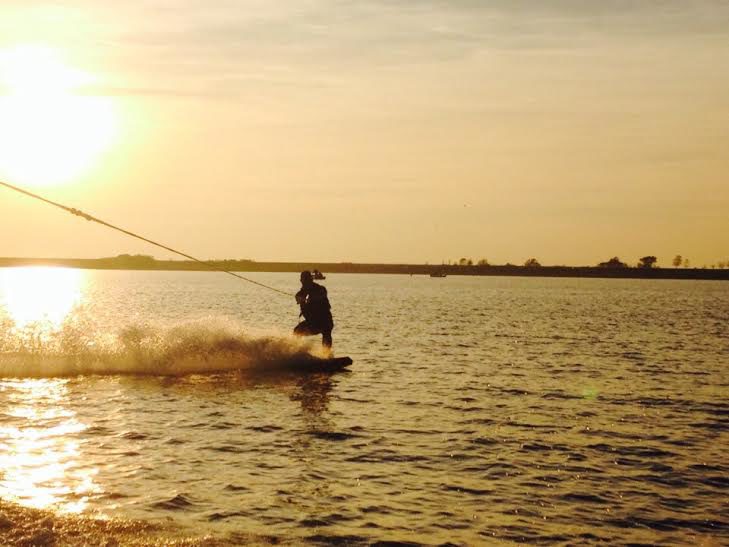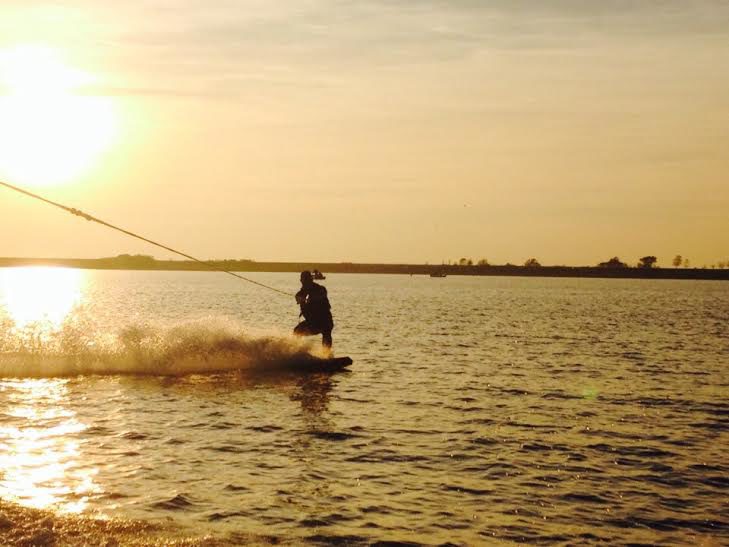 Wakeboarding and water skiing
Do you love water sports? Then you will enjoy your stay at Resort Waterrijk Oesterdam. The opportunities for water skiing and wake boarding are enormous. Are you up for it?
Things to do for children
Needless to say, a vacation at our luxury resort with your children is lovely, but we also understand that you would like to do something together with your children. Therefore, we have listed a number of things to do for you, from a visit to the playground to an amusement park! You are guaranteed to have an incredible time with your children. Then, after a day full of adventures, you can enjoy relaxing at our resort.
We offer special rooms for your event. In fact, our rooms are perfect for any training, conference, meeting, staff party, or trade show. We offer suitable rooms for every group.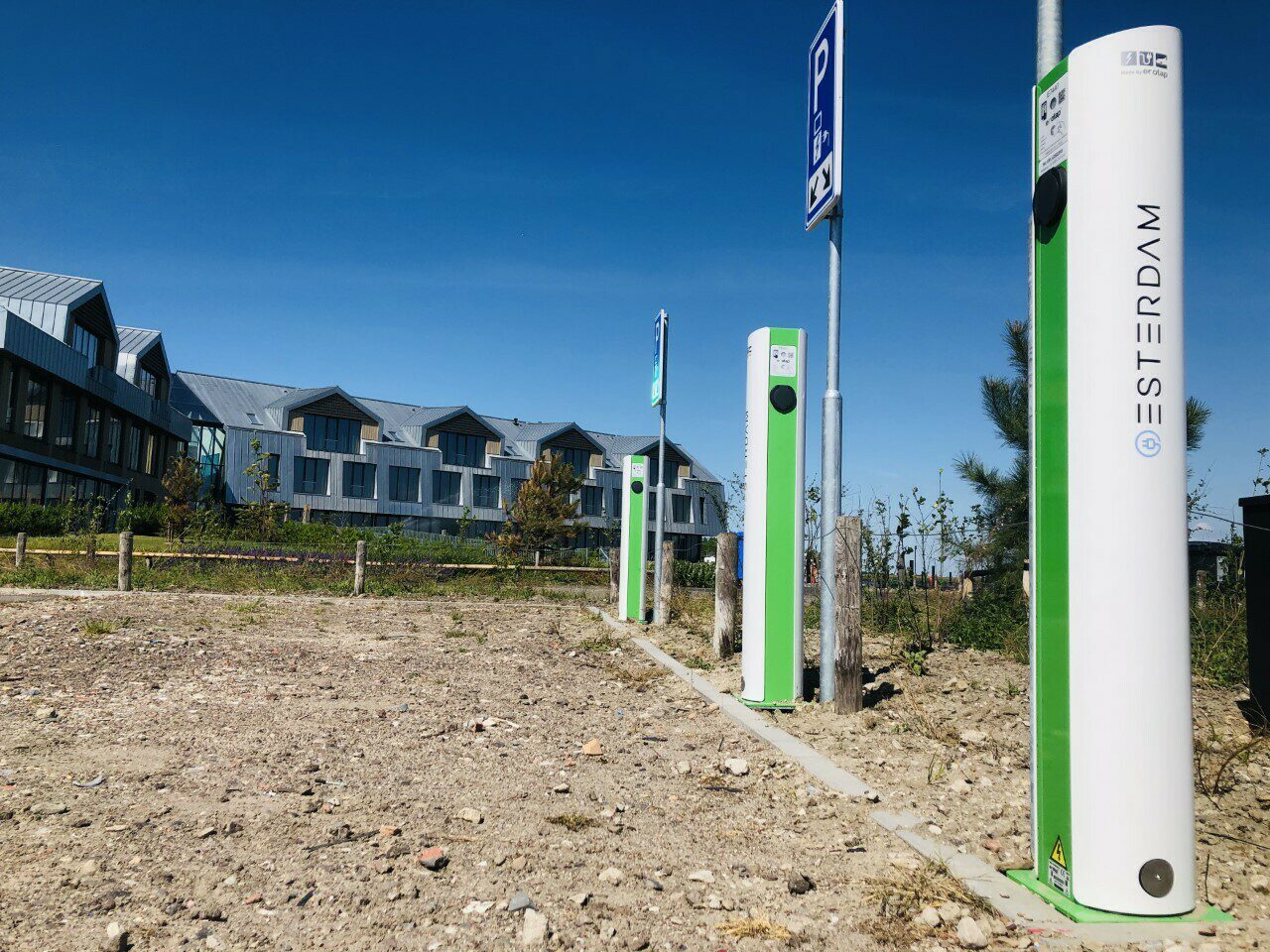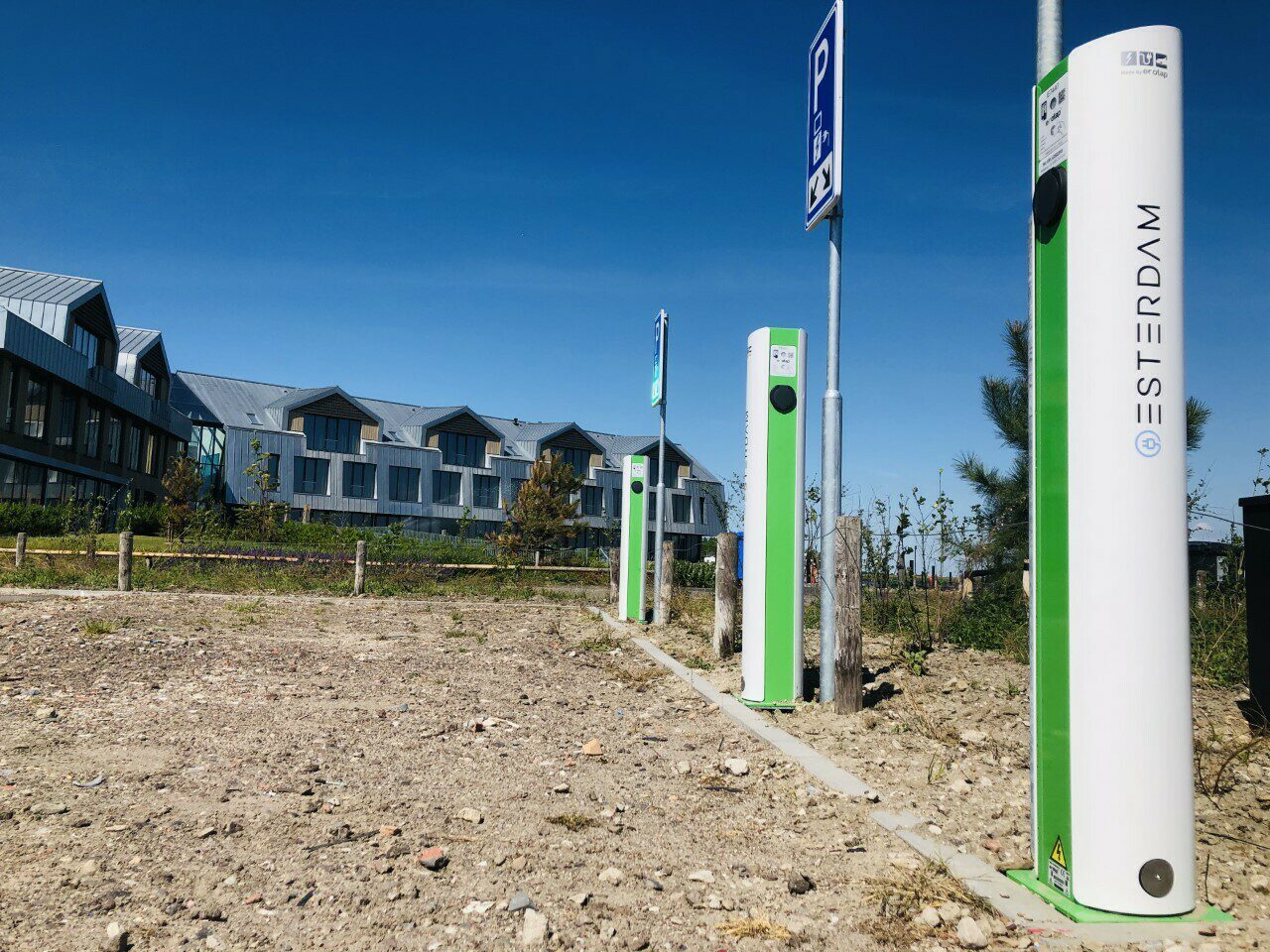 Central parking lot
The central parking lot is situated in front of the center building. Here, you will also find a number of posts with charging points for electric cars.
Please note that our Ecotap charging poles are not suitable for charging Polestar cars.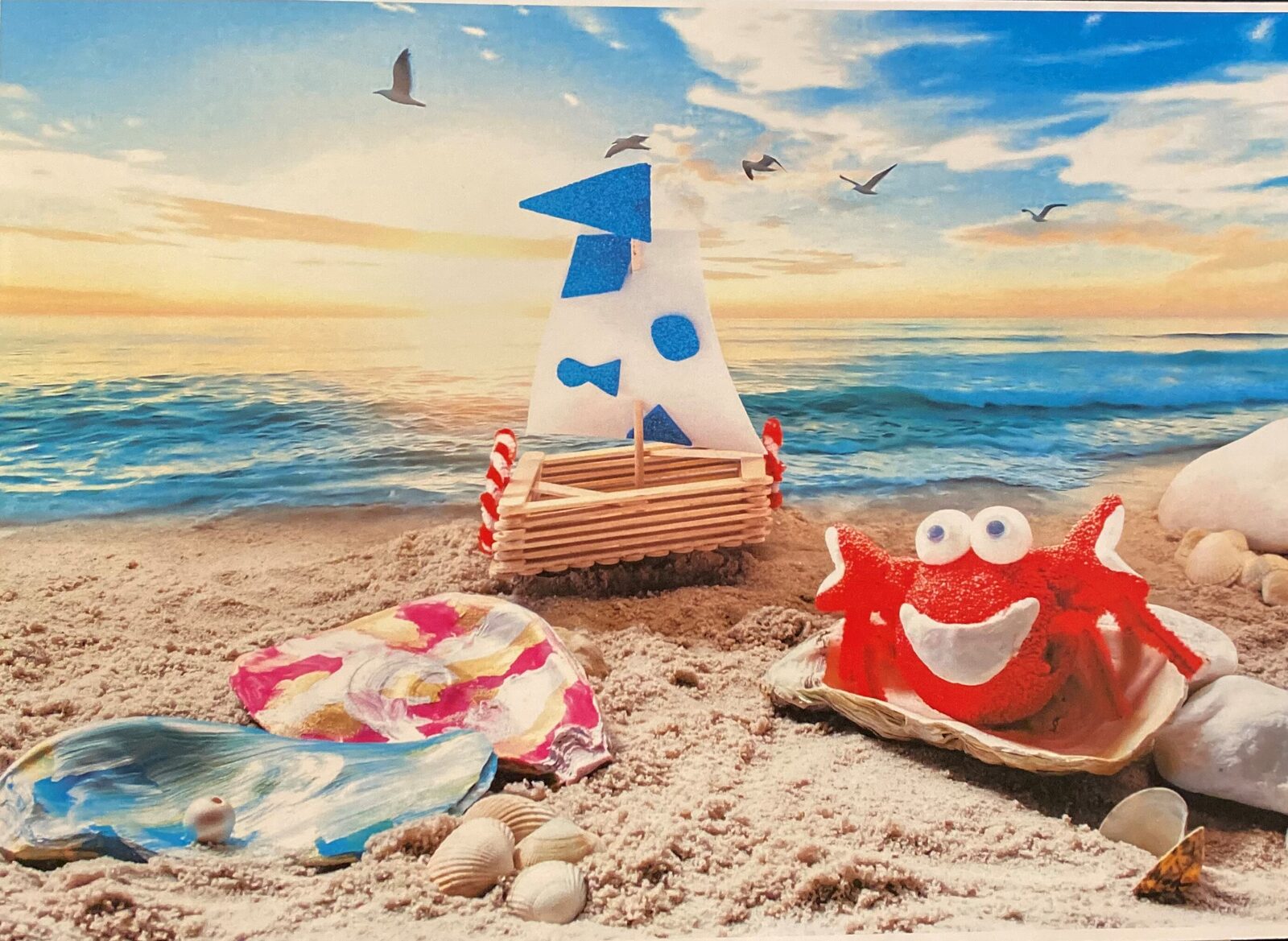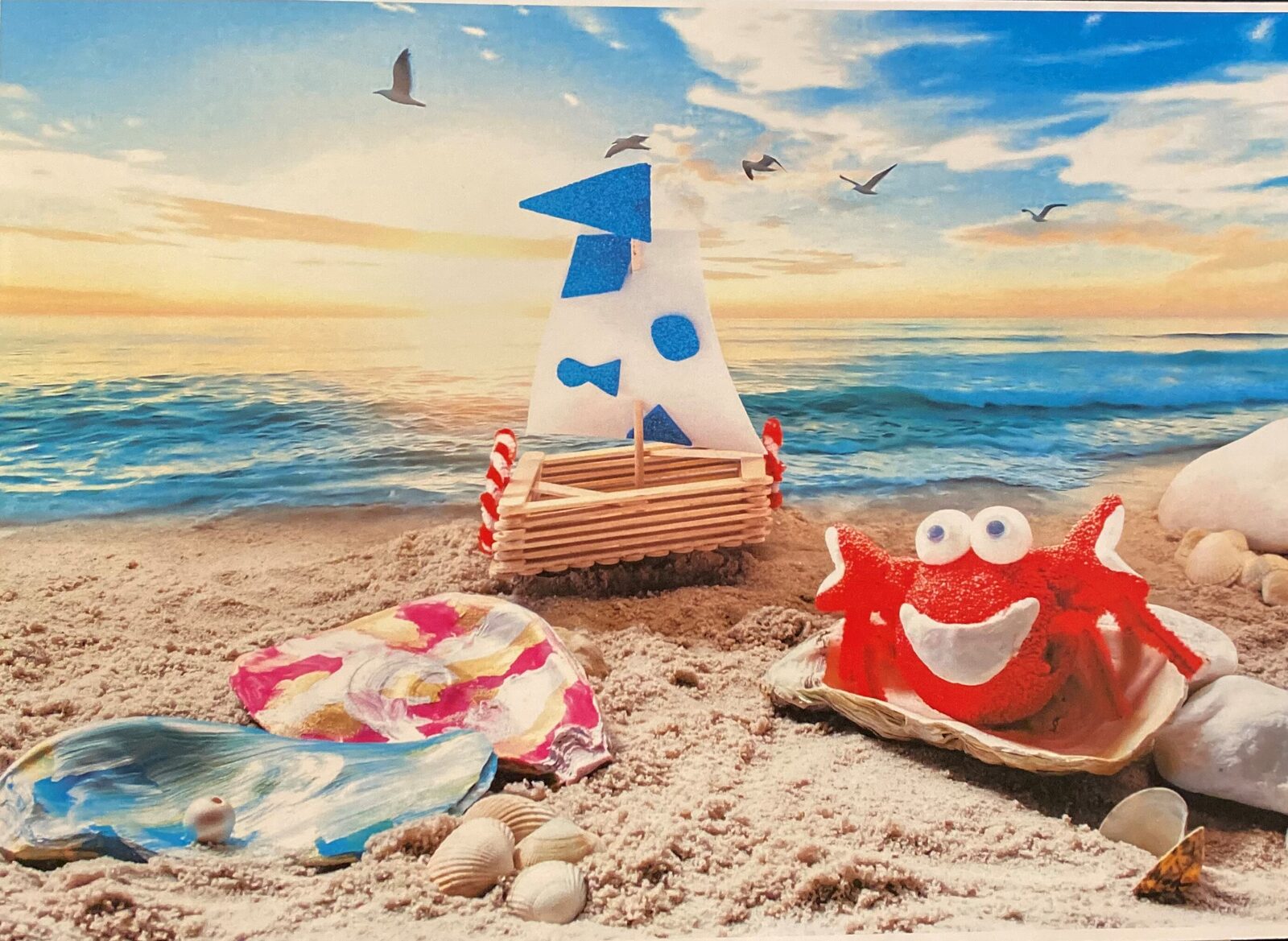 Craft box
The craft box is a fun theme box with three craft activities and assignments. You can put together your own sailing boat, imitate and reproduce a crab or paint an oyster in your chosen colours. This fun craft box is for children up to 11 years and is ideal for indoor activities. The craft box includes all supplies such as scissors, paint and glue and guarantees a few hours of fun together!
The craft box can be ordered via an already made reservation in 'customer portal' or via the reception by email (receptie@oesterdam.nl) or by phone (+31 (0)166 604697) and then the box will be ready at the reception on arrival!